Category Archives:
Free Stuff!
Who said you can't get anything for free? These are some of the latest freebie finds.
Everyone in America gets a FREE Doritos Locos Taco from Taco Bell tomorrow (Tuesday, 10/30) from 2:00 pm – 6:00 pm, thanks to a stolen base by Angel Pagan in the World Series.
Yum! Sounds like a great dinner idea to me!
On Thursday, September 6th, Arbys is offering FREE Turkey Roaster sandwiches to each of their customers between the hours of 11:00 am and 1:00 pm.  This is due to the national rollout of their new turkey sandwich line.
Grand Turkey Club – Sliced roast turkey with melted Swiss cheese, pepper bacon, lettuce, tomato and mayo on a toasted harvest wheat bun
Turkey 'n Cheddar Classic – Thinly sliced oven roasted turkey topped with cheddar cheese and zesty Red Ranch sauce on a toasted onion roll
Turkey Classic – Thinly sliced oven roasted turkey piled high on a toasted sesame seed bun
Sounds great!  Think it'll make an easy lunch for the fam!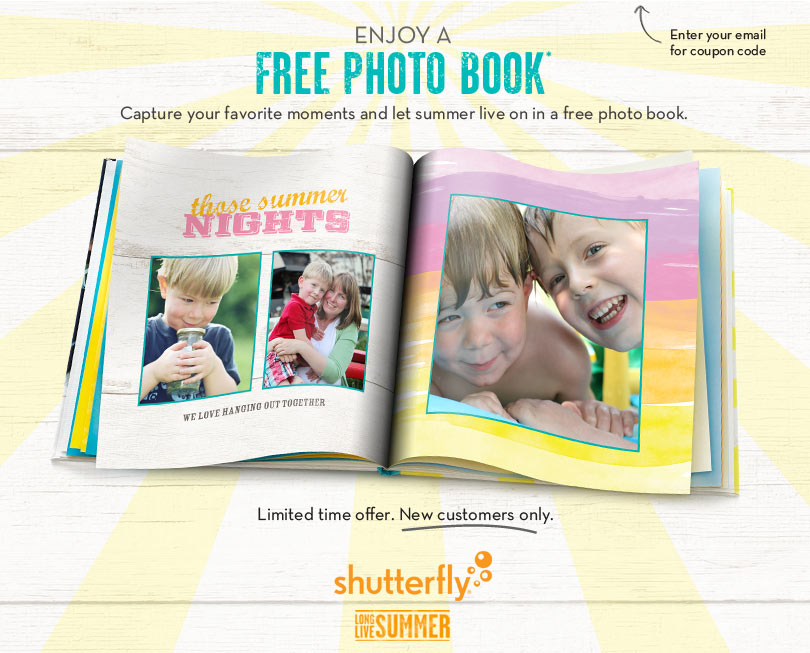 Through September 24th, Shutterfly is offering new customers a free 8″x8″ photo hardcover book and you only have to pay for shipping!  Go to their Facebook page, "Like" them and enter your email address.  They will send you a unique code you can use to redeem your free photo book.  Shipping is around $8 but that's a great price for a personalized photo book shipped directly to your door.
I have made these before and they are good quality and very nice to have.
There are always great deals to be had at Rainbow Foods, especially on double coupon days, (Wednesdays and certain Saturdays).  This week is no exception.  I could spend a long time listing all of the cheap items that you could get but I'm really just going to focus on the incredible Kraft deal going on through 9/15.
When you buy 3-5 Kraft items in a single transaction, you get a $2 Catalina coupon, buy 6-9 items, get a $5 Catalina coupon, and buy 10 items or more, get a $10 Catalina coupon!  So, here's what you could do at Rainbow this week:
Buy 4 packages of Oscar Mayer Hot Dogs ($1.50 each) = $6
~ Plus use 2 $1/2 coupons found here (Doubled coupon subtracts $4) = $2.00
Buy 4 bags of Kraft Shredded Cheese ($0.99 each wyb 5) = $3.96
~ Plus use 2 $1/2 coupons found here (Doubled coupon subtracts $4) = FREE
Buy 1 package of Kraft Singles ($0.99 wyb 5) = $0.99
Buy 1 jar Kraft Miracle Whip (using in-ad coupon for $1.98) = $1.98
~ Plus use the $1/1 coupon found here (Doubled coupon subtracts $1.98) = FREE
Double these coupons when spending $25 (based on shelf price).  Final cost for all of the above with doubled coupons on Wednesday, August 29th: $2.99
Then get back a $10 Catalina Coupon good toward your next in-store purchase at Rainbow Foods!
Final cost – All this for FREE and you basically made an extra 7 bucks!
Remember to always use your Roundys Card too!  If you don't have one, now's the time to sign up for one.
Some of these coupons may not be available any longer with their popularity, but even without coupons, this deal is pretty nice.  With only the in-ad Rainbow coupon on the Kraft Miracle Whip, you'd still be spending a net of $3 for all 10 items.  Not bad!
Cardstore.com is offering up a free personalized greeting card now through Sunday, 8/26, for ALL customers. (Limit 1 per account)  No other purchase is necessary and shipping is completely free as well.  I've received cards from them in the past and have been very happy with the quality of the cards.
Just go here, create an account if you don't already have one, pick out a card to personalize and add it to your cart.  At checkout, enter the coupon code CCK2248 after entering your shipping info.  No credit card information is necessary!
The Deal: Buy 4 Select Unilever Products, get a $5 Target gift card
Buy 2 Suave Body Lotion 1o oz size for $1.99 each = $3.98
Print and use the $1/2 Suave skin care lotions 10-oz. or larger Target Coupon
Print and use two $.50/1 Suave Body Lotions found here
= $1.98
Buy 2 Dove Shampoo/Conditioner 12 oz. size for $2.99 each = $5.98
Use the $3/2 Dove Hair Care Products coupon from the 7/29 paper
= $2.98
Get a $5 Target Gift Card back for buying 4 Unilever Products
= All of this for FREE

(Thanks to Totally Target for the photo and deal)
If you're looking for a night out and don't want to have to do the dishes, Chilis has a coupon for a Free Appetizer or Dessert when you purchase an entrée, now through 8/15.  Just go here to print your coupon!
There are 2 coupons that are still available to print from Coupons.com or Swagbucks.com that can get you a free bottle of Comet Stainless Steel cleaner at Target stores.  All you have to do is print the following 2 coupons from either link above, pick up a bottle of the Comet cleaner ($1.99 at most Target stores), present both coupons at check out and it'll be free!
This is of course because one of these coupons is a Target coupon and the other is a manufacturer one (even though it specifies "Redeemable at Walmart" in the picture, it is a manufacturer coupon and can be used at any retailer).  You can always use a Target coupon with a manufacturer coupon for the same item.  Therefore, $2 would come off of the bottle of Comet making it absolutely FREE!
2 prints are allowed per computer so you could actually get 2 free bottles by printing these twice.
Happy cleaning!
There is a new coupon available on Toys R Us' website for $5 off ANY purchase.  It can be used in-store at Toys R Us or Babies R Us through August 16th.  There are no minimums, but some restrictions include that it can't be used toward gift cards, baby food, diapers or wipes.
I'm sure you can get at least something for free!